Social events
Opening reception
A reception will take place from 5pm until 6:30pm on Sunday July 16, 2023 in Wall Hall Main Lodge. You can register during the opening reception and we will have finger food available!
Banquet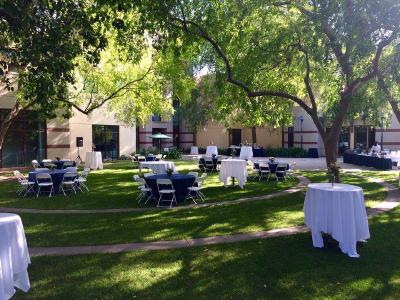 Excursion 1: Napa Valley (Wednesday afternoon)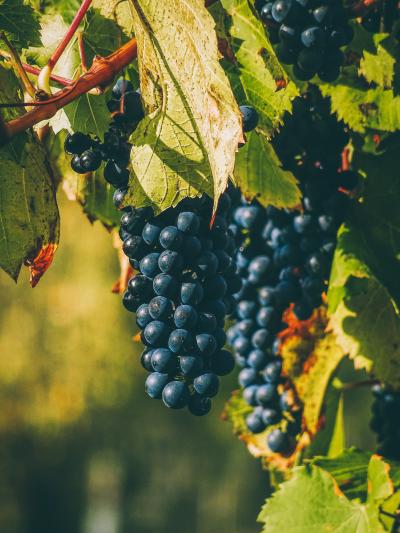 Napa Valley, California is one of the world's great wine regions; it's visited by millions of tourists each year, and it's located only an hour from Davis.
This excursion leaves at 1pm on Wednesday July 19 for the winery V. Sattui in St. Helena in Napa Valley for a group tour and tasting. The estate tour and tasting of five wines explores the basics of winemaking at one of Napa Valley's most beautiful and historic wineries. The private tasting led by your wine educator gives the group the opportunity to learn firsthand about the distinctive characteristics of V. Sattui's wines. This experience includes a generous platter of V. Sattui's house-cured charcuterie and artisanal cheeses hand-selected by professional cheesemongers.
Alternatively, you can enjoy the gourmet foods and wine at V. Sattui's deli and then take them to the picnic tables. There are also other wineries within walking distance (5-10 minutes) where you can book a wine tasting ahead of time (such as The Salon at Heitz Cellar, Sutter Home Winery, Louis M. Martini Winery). The return trip to Davis will be at 5pm.
There is a cap of 60 people for the group tasting and a cap of 90 people in total, so please sign up early if you want to take advantage of this option!
Costs:
$95 early registration/$105 late registration: Group wine tasting, tour, and transportation to and from V Sattui.
$25 early registration/$35 late registration: Only transportation to and from V Sattui (if you don't plan to join the group wine tasting and tour. Keep in mind that wine tastings at any of the nearby wineries must be booked in advance).
Excursion 2: Old Sacramento (Wednesday afternoon)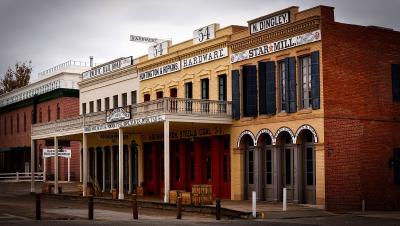 This excursion will be to old Sacramento for the Underground Tour and the Sacramento History Museum. The cost covers transportation to Sacramento and the entrance fee for the tour and museum. Participants are expected to organize their own transportation back either by AMTRAK train or Uber.
Hidden beneath the city for nearly 150 years, Old Sacramento's underground remains the Capital's most tantalizing secret. Discover for yourself stories buried long ago, of a city saved from its own tragic mistakes. Explore excavated foundations and enclosed pathways, while your guide recounts true tales of monumental devastation, perseverance and determination about California's only city that lifted itself out of danger.
These hour-long guided walking tours check in at the Sacramento History Museum, before heading out into Old Sacramento and below historic buildings. Be prepared to travel along uneven surfaces and duck low doorways – and encounter surprises around every corner. Dress for the outdoor weather – the Underground is cool in spring and summer, warm in fall and winter.
Other optional things to explore in Sacramento are the Railroad Museum (cost is about $12/person) and the Crocker Art Museum, which is a 0.3 mile walk from Old Sacramento (cost is $15/adult, $10/student).
Cost: $32 early registration/$42 late registration